What is search engine optimization and how can it help small businesses and organizations? Read this article to learn the basics of SEO as well as some simple tips to help your website get found online.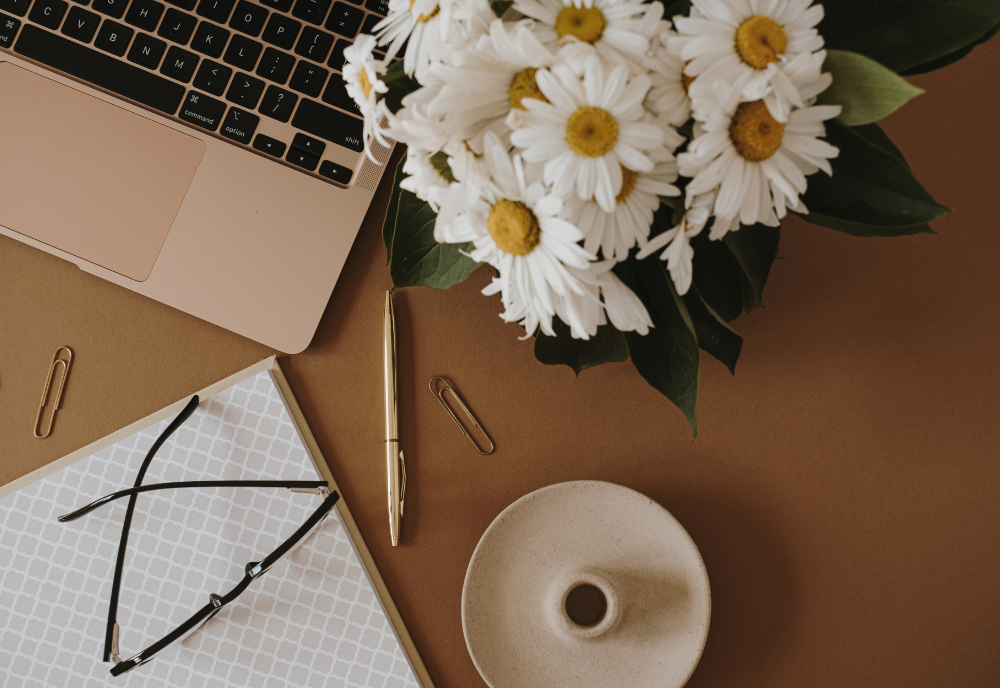 Have you ever wondered how businesses and organizations get found online?
The answer is the modern marketing strategy known as search engine optimization.
If you've ever typed in a keyword or question on Google another search engine, you have most certainly been marketed to via search engine optimization.
Search engine optimization, or SEO, is the process of creating website content strategically so that a website might be found in search engine results. In other words, it is a marketing tactic that can help business owners get more exposure.
For small businesses and organizations, it can be the key to continued growth and a steady stream of new clients.
Why Search Engine Optimization Is Important
There are over 1 billion websites in existence in 2023. Search engine optimization is important because it helps internet users find specific products or services online. Without SEO, most businesses end up paying for ads or referrals.
For newer and smaller businesses, this can be a marketing effort that adds up far too quickly, with less than stellar results. In fact, it is estimated that in the U.S., only 2.8% of Google searches yield a click on an ad. The rest of the clicks are "organic" and happen because of great SEO. In other words, paying for things like Google ads is expensive yet ineffective.
SEO is powerful because it's free to do yourself and can yield long-term results. It's especially important for small-to-medium businesses and organizations because it helps you get more warm leads without hurting your bottom line.
And since being a local small business or organization helps narrow down your competition, search engine optimization efforts usually pay off within the first year. If you have a strong website, once you optimize your content, you should be able to start getting more hits within just a few months. If you're in it for the long-haul, SEO can be a total game-changer.
How Does SEO Work?
Websites are categorized by search engines based on the relevance and quality of their content, giving the user the best results based on a number of metrics. These metrics include content length, verbiage, the website's age, authority, backlinks (links to the site from other websites), and more. Together, these metrics create an algorithm.
This simply refers to the formula that search engines such as Google use to categorize and rank websites and their content. Search engine optimization will help you "hack" the algorithm in your favor, yielding you more clicks and leads.
When you type a search query into Google, the websites with the best possible SEO will be listed first. It is extremely valuable to rank on the "first page" of search engine results because the vast majority of search engine users will only click on the first three results.
SEO works by matching content to the search terms that people are using when looking for things on Google or other search engines. These engines will match your content to a given query depending on how relevant, informational, and useful your website content is. In short, search engine optimization is the process of being the best "match" for a given topic or specific keyword.
Different Types of Search Engine Optimization
SEO is quite a large topic, but for our purposes, we'll separate it into four groups: On-Page SEO, Off-Page SEO, Local SEO, and Technical SEO.
Before you get overwhelmed, know that SEO is an ongoing process and it's always changing. (The internet always is!) You should aim to learn about SEO over time instead of trying to do it all at once. 
Let's learn a little bit more about each type of search engine optimization.
On-Page SEO
This has to do with the things that people will actually see, such as your content, images, URL, links, headings, titles, etc. This is something we suggest most small businesses and organizations prioritize and learn. We find that most small businesses and organizations don't have enough content on their site to make Google happy, and/or they don't do enough research on their niche when creating content.
Off-Page SEO
This type of search engine optimization involves other aspects of the internet that might affect you. This could be your niche, links to your website from other sites, Google reviews, social media accounts, and more. It might not sound important to your website, but it can be a major influence on how Google and other search engines categorize and rank your site.
Local SEO
Local search engine optimization is particular to brick-and-mortar businesses or those who desire local customers (even if the business is web-based). If you want to show up in search engine results for specific local searches, you should definitely not ignore local SEO.
Technical SEO
Technical SEO is the toughest thing to learn and it includes things like your site speed, mobile-friendliness, "crawlability," image sizing and format, sitemaps, code, and more. Technical SEO is a little bit more difficult to control, but it's still an important aspect to keep in mind. Google prefers sites that are fast, error-free, and user-friendly.
SEO Tips For Beginners
As mentioned, SEO is a pretty huge topic to learn. However, there are some relatively easy steps you can take to improve your website's likelihood of showing up in search engine results.
Here is a beginner-friendly list of things you can do to improve your SEO:
1

Beef up your content. The more content you have on your site, the more Google has to crawl. The result is better "matching" to relevant search terms.

2

Do keyword research. Don't assume that potential customers and clients will type in the same search queries that you might. Type queries into Google and use the results as guidance when creating content.

3

Use keywords in URLs, headers, and titles. As search engines scan your site, these things are ranking factors that stand out – so be sure to use the terminology you intend to rank for in these pieces of on-page SEO.

4

Study your competitors. Visit the websites of your competitors, paying close attention to the terms and keywords that they are using. This will help you find great, niche-appropriate keywords and content ideas.

5

Install an SEO plugin. Free plugins such as Yoast SEO can help you learn how to use SEO best practices before you hit publish on new content.

6

Get an SEO audit. This will help you understand where your website stands on Google and against local competition, as well as give you specific ways to improve your search engine optimization efforts.
How We Can Help
Ready to get optimized? Reach out today to get started!
Share This Story, Choose Your Platform!